Leadership Team
---
From horticultural experts, storied cannabis growers, Compassion Club Pioneers, Harvard MBAs, Cambridge law graduates and Ottawa Valley tech icons, our accomplishments to date are a result of our diversity. With no existing roadmap to success in the cannabis sector Canopy created its own, valuing IQ along with expertise, bringing together the types of people who go looking for opportunities to innovate.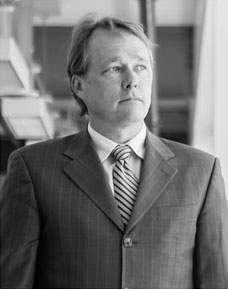 BRUCE LINTON
FOUNDER, CHAIRMAN and CO-CEO
Mr. Linton is the founder of Canopy Growth Corporation (CGC) and co-founder of Tweed Marijuana Incorporated. Canopy Growth was the first cannabis producing company in North America to be listed on a major stock exchange (TSX, July 2016) and included on a major stock index (S&P/TSX Composite Index, March 2017). In May 2018 Canopy was also the first cannabis-producing company to list on another major stock exchange, the New York Stock Exchange. Bruce's experience as a founder, CEO, and Board member across a wide variety of enterprises has influenced the positive start of Canopy Growth, which to date has enjoyed market support for capital raises of over $6 billion including a $5 billion investment by Fortune 500 beverage company, Constellation Brands (NYSE:STZ).
Bruce's focus has been driving the Company's overall strategy including its Canadian and international expansion efforts as well as laying the groundwork for the Company's future move into cannabis-based consumer products including cannabis-based medicines, with the founding of subsidiary Canopy Health Innovations, and into cannabis-based beverages, through a strategic partnership with Constellation Brands. After beginning his career at Newbridge Networks Corporation, he has since held positions that include General Manager and Re-Founder of Computerland.ca, President and Co-Founder of webHancer Corp, and part of the establishing team at CrossKeys Systems Corporation. He was also part of the leadership team for the NASDAQ/TSX initial public offering at CrossKeys. He is the past Chairman of the Ottawa Community Loan Foundation past Board Member and Treasurer of Canada World Youth, past Board of Governor for Carleton University, past President of the Nepean Skating Club, and past President of the Carleton University Students Association.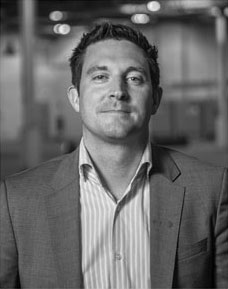 MARK ZEKULIN
PRESIDENT AND CO-CEO
Mark is the President and Co-CEO of Canopy Growth Corporation. With Canopy since its inception, Mark has been a key driver of the Tweed and Canopy Growth vision, ensuring that patients and healthcare practitioners choose Canopy companies as their trusted source of cannabis for medical purposes. This includes overseeing medical and patient outreach strategy, driving operations and advancing corporate market strategy.
A graduate from the University of Waterloo in Mathematics, the University of Ottawa in Law, and the University of Cambridge in International Law, Mark has previously kept himself busy providing legal, political and strategic advice to high- profile local and international corporate clients, most recently as Counsel at the Ottawa-Washington international trade law firm of Cassidy Levy Kent. Previously, Mark has served as a Senior Advisor to the Honourable Dwight Duncan, the Ontario Minister of Finance, and has worked internationally at the Business and Industry Advisory Committee to the Organization for Economic Co-operation and Development (OECD).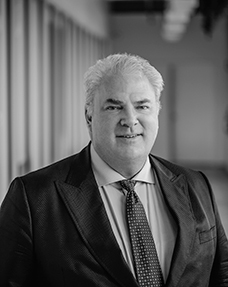 TIM SAUNDERS
EXECUTIVE VICE PRESIDENT AND CHIEF FINANCIAL OFFICER
Tim is a finance executive with international experience in public companies and private equity-backed start-ups. His leadership style focuses on business transformation and forward thinking to advance business capability and the business model. Tim joined Canopy Growth Corporation as the Chief Financial Officer in June 2015. Since joining the company, Tim has managed multiple financings that have raised over $6 billion and directed strategic corporate acquisitions that increased the company's production capacity, brand strength and global business footprint. In addition, Mr. Saunders facilitated the July 2016 uplisting of the company's shares to the Toronto Stock Exchange – making Canopy the first cannabis company to be listed on a major global stock exchange and later the first to be on the S&P TSX Index. Tim's leadership was instrumental to listing the company's shares on the New York Stock Exchange (NYSE) in May 2018. Prior to joining Canopy, Tim held executive finance positions at Mitel, Zarlink Semiconductor, Vodafone (UK/Czech Republic), Oskar Mobil (Czech Republic) and Plasco Energy Group.
Tim earned his CPA, CA with PricewaterhouseCoopers and is a proud graduate of Bishop's University (Quebec) where he obtained his BBA. Tim also earned an executive certificate from the Ivey School of Business at the University of Western Ontario.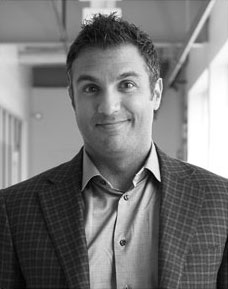 PHIL SHAER
Chief Legal Officer
As Chief Legal Officer, Phil is responsible for Canopy's reporting obligations as a publicly traded TSX listed company as well as all the company's other legal needs. He also leads Canopy's human resources department and is intimately involved in business development. Phil joined Canopy in 2016 after almost a decade as General Counsel at Conversant Intellectual Property Management Inc. (formerly MOSAID Technologies Inc.), where he implemented key changes to its equity and shareholder rights plans, and to its corporate governance practices. While there, he was also the lead in-house attorney during one of Canada's first proxy battles, led by a U.S hedge fund, in which an alternative slate of directors was proposed, as well as during a hostile bid which resulted in the company going private. Prior to that he worked at McCarthy Tétrault LLP. Phil obtained his Bachelor of Laws (LLB) from the University of Windsor in 2000, and holds a Bachelor of Arts in English Literature (with a minor in French) from Université Laval. Phil received the Ottawa Business Journal's Top 40 under 40 Award in 2008 and was a finalist in Lexpert®'s Rising Stars—Leading Lawyers Under 40, in 2011.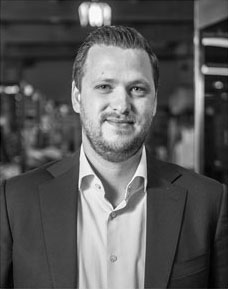 RADE KOVACEVIC
EXECUTIVE VICE PRESIDENT
Formerly the Senior Vice President, Sales & Operations, Rade is responsible for our Canadian strategy and ensuring full coordination among our operations.
Rade began investing his savings in the Toronto Stock Exchange at the age of 8, opened an e-commerce firm at age 13, interned at a stock brokerage before he had completed high school, and operated a medical cannabis dispensary for almost a decade. He has a history of being able to bring key stakeholders together on marijuana policy, as a Co-Founder and former President of the Canadian Association of Medical Cannabis Dispensaries and a Co-Founder and former Advocacy Committee Chair of the Canadian Medical Cannabis Industry Association.
Rade has long been active in his local business community with the Guelph Young Professionals Network, Guelph Chamber of Commerce, Toronto Board of Trade, Ontario Chamber of Commerce, and Ontario Economic Summit having worked to develop policy to ensure Canada continues to be a supportive environment for both business and its citizens. He focused on Management Economics and Industry Finance while completing his Bachelor of Arts degree at the University of Guelph.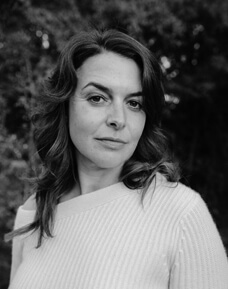 HILARY BLACK
CHIEF ADVOCACY OFFICER
As Chief Advocacy Officer at Canopy Growth, Hilary's mandate includes driving patient advocacy efforts worldwide, executing the Company's global corporate social responsibility strategy, and leading the implementation of best practices for diversity & inclusion.
Prior to being appointed Chief Advocacy Officer, Hilary served as Director of Patient Education & Advocacy at Canopy Growth. She spearheaded several initiatives, including a three-way partnership with the Canadian Drug Policy Coalition (CDPC) and Mothers Against Drunk Driving Canada (MADD Canada) aimed at increasing awareness and education surrounding the dangers of driving under the influence of cannabis.
Before joining Canopy Growth, Hilary was Canada's first out-of-the-closet cannabis dealer when she founded the British Columbia Compassion Club Society in 1997 to offer an access point for cannabis patients in need. She is a recipient of the Queen Elizabeth Diamond Jubilee Award, acknowledging her significant contribution to Canadian society for her work with medical cannabis.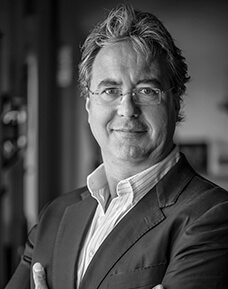 DR. MARK A. WARE MBBS MRCP(UK) MSc
CHIEF MEDICAL OFFICER
Dr. Ware is Canopy Growth's Chief Medical Officer and is responsible for the advancement of research and Spectrum Cannabis, Canopy Growth's global medical cannabis brand.
He is an Associate Professor in Family Medicine and Anesthesia at McGill University and over the past 10 years he has served as the Director of Clinical Research of the Alan Edwards Pain Management Unit at the McGill University Health Centre, and Executive Director of the non-profit Canadian Consortium for the Investigation of Cannabinoids.
Dr. Ware continues to practice pain medicine at the McGill University Health Center and has acted as an advisor on medical cannabis policy to the Canadian government since 2001. He also served as Vice Chair of the Federal Task Force on the Legalization and Regulation of Cannabis in Canada in 2016 and is recognized globally as a leader in medical cannabis research.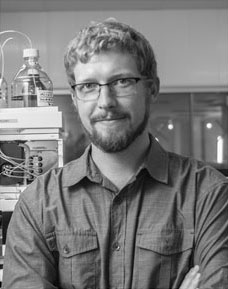 TOM SHIPLEY
SENIOR VICE PRESIDENT, GLOBAL QUALITY ASSURANCE AND CHIEF SCIENCE OFFICER
From the construction of the Smiths Falls facility and sale of the first batch, to the development of Tweed's in-house laboratory, Tom's number one priority has always been ensuring the safety and quality of our products.
Tom studied Biopharmaceutical Sciences specializing in Genomics at the University of Ottawa. His toxicology research, while at Health Canada, focused on the effects common materials in our environment such as printer toner, paint, sunblock, tobacco smoke and road-side dust have on DNA mutations.
Upon completion of the research, he transferred to the Center for Vaccine Evaluation of Health Canada. There he reviewed vaccine production practices and performed testing on a variety of vaccines including influenza, hepatitis, yellow fever and rotavirus. He also contributed to the development of new testing methods of vaccines to replace traditional animal testing methods.
Tom's scientific knowledge and experience in toxicology, biopharmaceuticals, and drug regulations all contribute to his effectiveness as Vice President of Quality Assurance.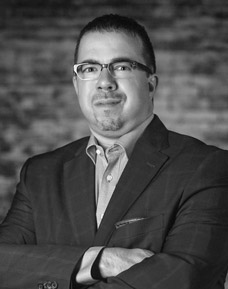 DAVID BIGIONI
CHIEF COMMERCIAL OFFICER, RECREATIONAL CANNABIS
David is a senior marketing and sales executive with deep expertise across consumer goods. Prior to joining Canopy Growth Corporation as Chief Marketing Officer in August 2017, David served as both Vice-President, Marketing and Vice-President, Sales for Molson Coors Canadian operations. Over his time at Molson Coors, David led the marketing team to top marketing honours in 2010, 2011 and 2014 before moving to sales in 2015. Under David's leadership Molson's brand valuation increased by $137M over a 6-year period. David is renowned as a change agent who motivates teams through a clear vision, a collaborative leadership style and entrepreneurial approach.
David holds an Honours Bachelor of Business Administration (Marketing) with a minor in Economics, from Wilfrid Laurier University (1995). David's career includes progressive roles with both Unilever and Venture Communications as well as having served on the board of The Beer Store. David's passion for inspiring innovation has lead him to frequently share his insight and perspective within the Canadian marketing industry and is a frequent speaker at Canadian Universities.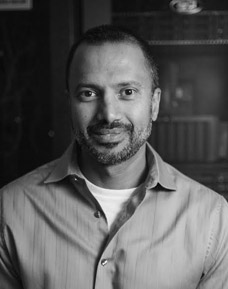 RU WADASINGHE
CHIEF INFORMATION OFFICER
Ru joined Canopy Growth Corporation in September 2016 as the Chief Information Officer. Prior to joining Canopy Growth, Ru was the Chief Information Officer and Vice President of Professional Services at March Networks. Ru joined March Networks in 2010 as CIO, overseeing a successful business transformation and Enterprise Resource Planning (ERP) implementation. In June of 2012, he assumed the additional responsibility for Professional Services which included Managed Services, Technical Support and Training. He was accountable for profit and loss for services. Prior to joining March Networks, Ru spent close to 20 years at Nortel Networks where he held leadership positions in IT, product management and operations.
Ru holds a Bachelor's degree in Engineering from Carleton University and a Master's degree in Business from the University of Ottawa. Ru was awarded a U.S. patent in networking in 2008.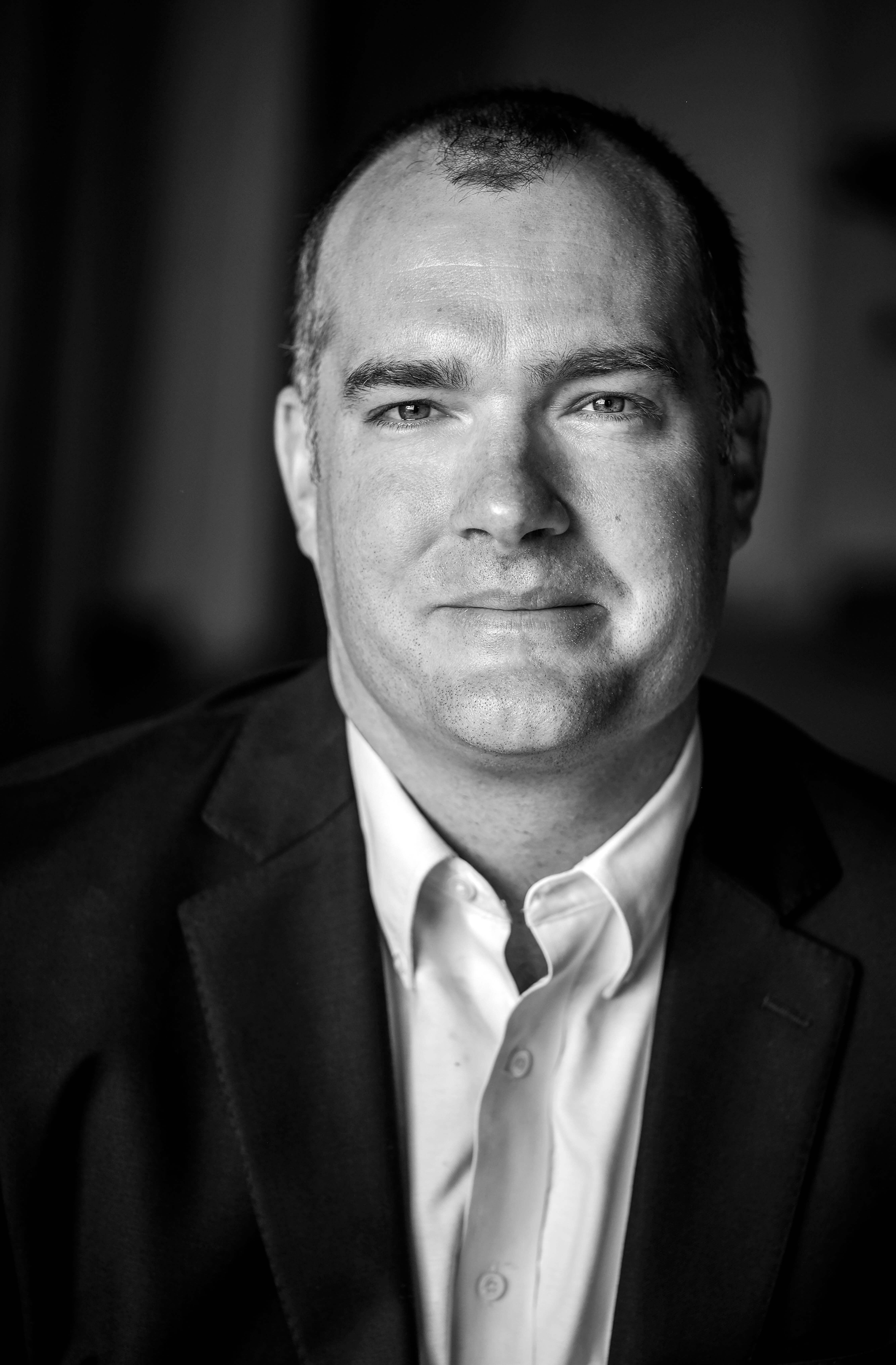 PETER POPPLEWELL, PhD
CHIEF TECHNOLOGY OFFICER
Peter is Canopy's Chief Technology Officer and leads the R&D team focused on developing novel cannabis delivery systems concentrating on consumer safety and transparency, while delivering the purest and cleanest forms of cannabis without needing to burn anything. Previous to Canopy Peter worked in design engineering and management at Nortel, Kleer Semiconductor, and Skyworks Solutions.
With two decades of experience in the high-tech sector, Peter was involved with the design and engineering of numerous high-volume consumer electronic devices and components for wireless audio devices, IoT, networking equipment and cellular handsets.
Peter holds a PhD in Electrical Engineering from Carleton University in Ottawa, Canada, has over ten issued US patents with as many filed and pending, and has over a dozen publications in peer reviewed IEEE journals and conference proceedings. For his doctoral work on medical sensor development for radiation monitoring he was awarded OCRI's student researcher of the year, won the IEEE Pre-Doctoral Fellowship, and Carleton's University Medal.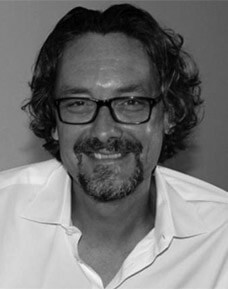 DAVE PRYCE
VICE PRESIDENT, INTERNATIONAL MARKET EXPANSION AND GOVERNMENT RELATIONS
As a senior global affairs and business executive, Dave Pryce brings over 20 years of international public and private sector experience. Having lived and worked internationally, Dave understand the many challenges corporations face in the complex global business environment. Whether driving new business opportunities in emerging markets, navigating through complicated regulatory issues or developing public policy with elected officials, Dave brings a unique approach to achieving results and solving problem.
Presently, Dave serves as the Vice President of International Market Expansion and Global Government Relations at Canopy Growth Corp., a world leading, diversified cannabis company. In this capacity, Dave is responsible for taking the company into new markets, growing footprint and driving its rapid global expansion.
Prior to joining Canopy, Dave held senior positions at BlackBerry and D2L, and founded a global affairs advisory consultancy. As well, Dave has been a senior advisor to the Premier of Ontario, Ontario Minister of Finance and the Canadian Minister of Industry. Dave holds a specialized honours Bachelor of Arts degree in Political Studies from the University of Guelph and a Masters of Business Administration degree from Wilfrid Laurier University, where he also taught in the School of Business & Economics. In addition to his work at Canopy, Dave currently sits on the Board of Director of WoodGreen Community Services, the Board of Directors of the Canada-UK Chamber of Commerce, the York University School of Public Policy and Administration Advisory Committee; and on the Advisory Board of Sound Diplomacy, a UK based leader in music market consulting.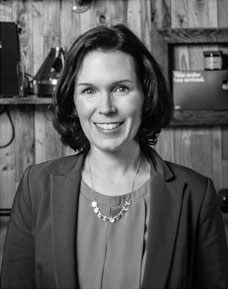 AMANDA DALEY
VICE PRESIDENT MEDICAL
Amanda oversees the medical strategy for Canopy Growth including the medical sales team, and the creation and implementation of continuing medical education (CME) programs for healthcare professionals.
Before joining Canopy Growth in the spring of 2014, Amanda spent 15 years in the pharmaceutical industry. Over the years she held various positions in sales and medical education, most recently spending just over a decade at Pfizer Canada where she was Regional Manager, Health Education. The majority of her time was spent on the pain portfolio as a member of the Ontario Pain Leadership Team. Additional therapeutic areas in which she has focused include neurology, gastroenterology, mental health and cardiovascular medicine, with exposure to brands in all stages of the life cycle from launch to loss of exclusivity (LOE). Amanda has received several accolades throughout her career, including a leadership award for her role as Regional Manager, Health Education, with Pfizer Canada. As for giving back to the community, Amanda has dedicated her time to volunteering with the City of Ottawa Public Health Department and was recognized by the Government of Canada for her volunteer work at the G7 Summit in Halifax.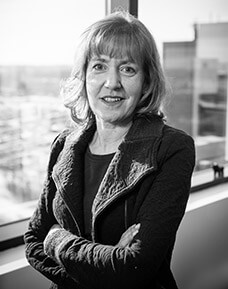 ANN GORDON
VP, Corporate Finance
Ann joined Canopy Growth's leadership team in 2017 as Director of Corporate Accounting & Treasury and is responsible for all external financial reporting and ensuring compliance with International Financial Reporting Standards. She also leads the development of global tax strategies and ensures compliance with filing requirements. Additionally, Ann plays a pivotal role in directing and managing treasury related activities within the company.
Ann was previously a Senior Manager in Deloitte's National Capital Region Assurance and Advisory Services Practice since 2008. At Deloitte, Ann provided accounting and auditing services to both publicly traded and privately held clients who report under IFRS, ASPE, and US accounting standards.
Prior to joining Deloitte, Ann spends 18 years working in the Ottawa technology sector and gained a broad range of experience during her tenure as Chief Financial Officer of a venture capital fund and Corporate Controller at a public multinational technology company. Ann began her career at KPMG as Audit Manager.